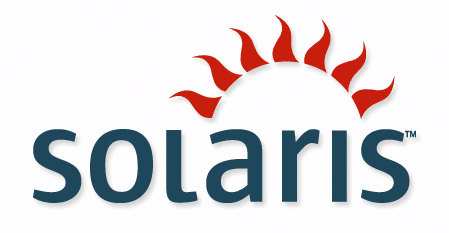 Apesar do Linux hoje ser o "mainstream" dos Unixes¹, eu gosto muito do Solaris e da sua elegância em resolver algumas coisas.  Existe o sistema de arquivo deles, o ZFS - Zeta File System, mas também tem o zoneadm, para criação rápida e fácil de máquinas virtuais.
A maior vantagem é a facilidade mesmo de replicar uma nova máquina dentro do sistema. Invariavelmente preciso fazer testes, e essa possibilidade me permite ter uma máquina guest solaris dentro do próprio solaris em apenas alguns minutos.
É preciso criar o diretório, ou zonas como é chamado pelo Solaris, onde os sistemas hospedados ficarão.  Eu sigo uma receita de bolo da Oracle/Sun e sempre utilizo o diretório "/zones", mas é preciso verificar a possibilidade de espaço antes.
A permissão é sempre 700 para evitar que outros usuários do sistema host possam ver os arquivos dos sistemas guests.
Na criação do sistema, é preciso definir seu caminho, IP e qual interface física conectada.  Eu tentei utilizar a loopback, mas verifiquei que só funciona mesmo com a interface de rede.
Esse são os passos de exemplo pra criação da máquina virtual "fake-solaris":
[root@solaris ~]# mkdir /zones
# chmod 700 /zones
# zonecfg -z fake-solaris
fake-solaris: No such zone configured
Use 'create' to begin configuring a new zone.
zonecfg:fake-solaris> create
zonecfg:fake-solaris> set zonepath=/zones
zonecfg:fake-solaris> set autoboot=true
zonecfg:fake-solaris> add net
zonecfg:fake-solaris:net> set address=192.168.0.1
zonecfg:fake-solaris:net> set physical=lo0
zonecfg:fake-solaris:net> end
zonecfg:fake-solaris> verify
zonecfg:fake-solaris> commit
zonecfg:fake-solaris> exit

Em seguida é preciso usar o zoneadm para máquina virtual recém-criada para instalar o sistema operacional.
[root@solaris ~]# zoneadm -z fake-solaris install
Preparing to install zone .
Creating list of files to copy from the global zone.
Copying  files to the zone.